She's been slut-shamed, criticized and bullied online, but Bella Thorne is striving to rise above her haters and just be herself, unapologetically.
She's always been an open book and wants to remain that way to combat the hate and hopefully inspire people. "People tell me not to look at the comments on my Instagram feed, but there are good and bad sides to replying to bullying," she points out in an interview with Shape. "The downside is that most online bullies are cowards; answering them enables other bullies. The upside is that people see me speak out and realize they can too."
She also once told Seventeen how she thinks "Social media is so beautiful in that you get to share your thoughts with everyone. But, of course, it's a numbers game so for every great person, you're going to have somebody that's not so great who is willing to spread hate, that's insecure."
The Famous In Love actress has come a long way from her Disney days, but she's always been open about her struggles growing up, even admitting "Although I'm insecure about my education, I'm generally confident about my body. Still, sometimes I wake up and don't like what I see." And Bella's been really brave about putting herself out there and letting herself be vulnerable – to a point, explaining "if you put stuff out there the wrong way, it could hurt someone."
She's all about self-love and body positivity. Her secret to zen moments? "I take a moment and try to get back to happy Bella by remembering where I came from: I grew up in a bikini on the beach, and I'm comfortable in my skin."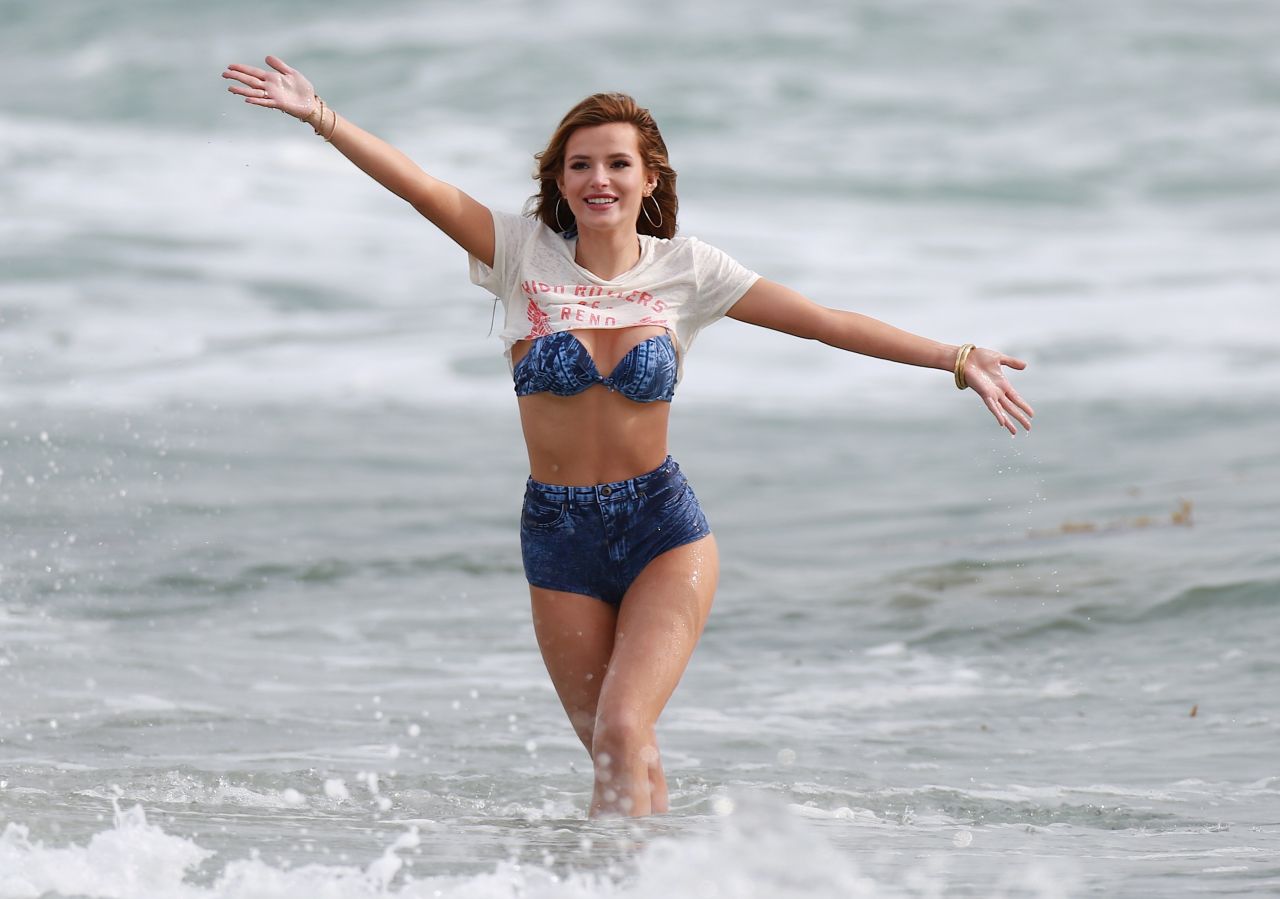 Bullies, beware! Bella Thorne is who she is and is not backing down.