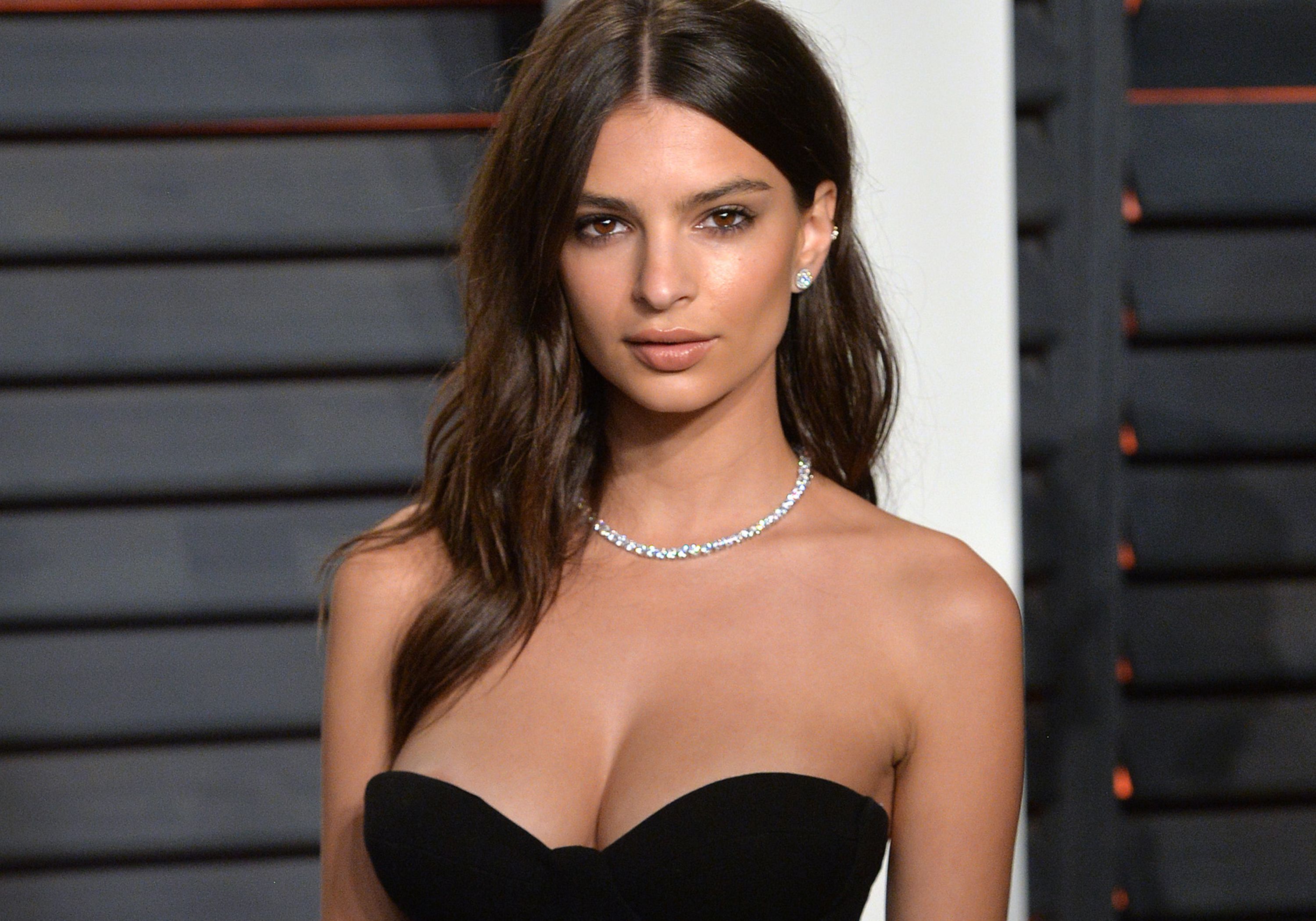 Emily Ratajkowski's marriage to Sebastian Bear-McClard drew a lot of surprise — and yes, a lot of criticism.
After all, they'd only been dating for a few weeks when they got married at the end of February. The two exchanged vows at a New York City courthouse in front of a few friends.
Since then, tongues have been wagging — and now, the stunning model is getting candid about her marriage, feminism, and her quest to be taken seriously in Hollywood.
The 26-year-old opened up in her cover feature for Marie Claire's June 2018 issue. Here's what she had to say.
Being Taken Seriously In Tinseltown:
"It's actually something I've thought about a lot without ever saying seriousness in my head. I care a lot. I think I freak people out sometimes going into meeting with Hollywood producers…with f–king guns blazing. I had something to prove, and it had very little to do with my acting ability or the way I looked. It was about the Take me seriously. Look me in the eye."
Feminism In 2018:
"We grow up in this patriarchal, misogynistic culture, and women fantasize about watching themselves through a male gaze. But if a woman decided that she likes herself in a gaze, and it makes her happy, should she feel the burden of where that comes from? I don't know the answer. That's now what feminism is about. It's freedom of choice. Do what you feel like!"
Marriage And Critics
"People came after my marriage, like, 'Wow. I give it three weeks.' I'm like, 'What?' No one can take women seriously on any choices that they make, especially if they're unique to them and they don't play into the way we think women should get married.
It's a constant writing-off."
Well, it's definitely been more than three weeks – and counting!