So when Kendall Jenner walked the red carpet at the 2018 Golden Globes on Sunday, she looked a little different.
The model and reality star noticeably had acne on her face during the event – which, unfortunately, garnered quite a bit of criticism from people.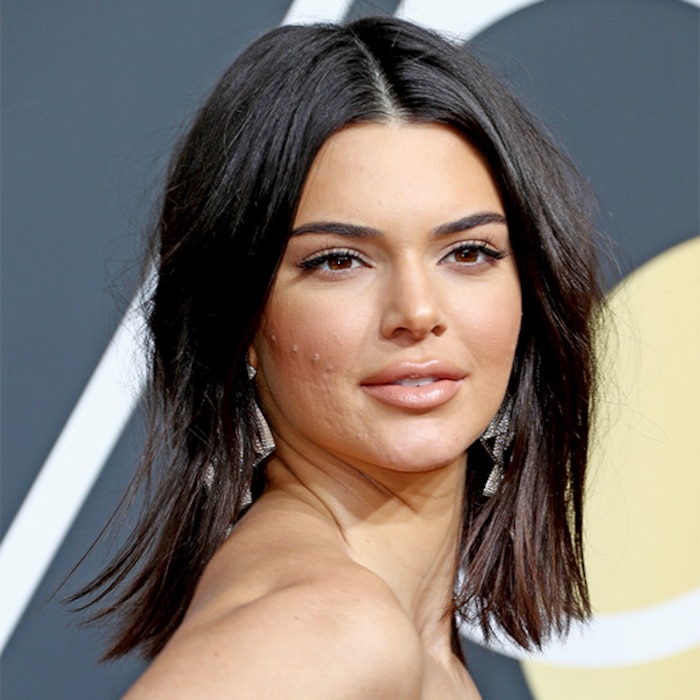 But in light of all the critics, girl's gotten a lot of support, too.
On Twitter, a fan praised the 22-year-old for confidently owning the red carpet despite her break-out.
The fan wrote:
Ok but @KendallJenner showing up and strutting her acne while looking like a gorgeous star is what every girl needs to understand."
To which Kendall replied:
"never let that sh-t stop you!"
never let that shit stop you! ????✨ https://t.co/uXlqwJxTPf

— Kendall (@KendallJenner) January 8, 2018
Kendall's spoken up before about her acne struggles. She wrote on her blog a few years ago:
"Where it really impacted me was how self-conscious I became about it. It completely ruined my self esteem. I wouldn't even look at people when I talked to them.
I felt like such an outcast; when I spoke, it was with my hand covering my face. Sure, I had crushes in high school, but I wouldn't even think about looking at guys."