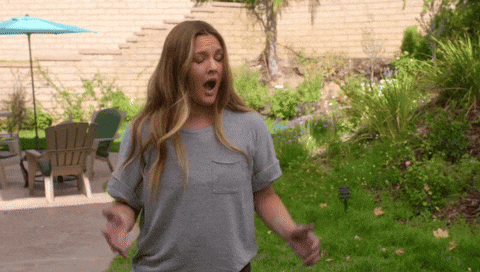 Being an avid follower of LANY and Dua Lipa, I couldn't help noticing the appearance of both artists on each other's social media accounts.
It all started when Dua Lipa tweeted:
Paul isn't gonna post this so I will. Thanks. Goodnight. pic.twitter.com/NW5yAQbsGr

— DUA LIPA (@DUALIPA) July 26, 2017
While this left us with a lot of questions, we sat back and watched it play out. Apparently the two artists shared almost the same tour dates all over Asia, crossing paths again in either Korea or Malaysia or even… Indonesia? We can't be sure because at that time we were blessed with this beautiful Instagram story from Paul:
  And then this playful/flirty/sweet?! follow-up as to his effect on the 'New Rules' singer:  
Paul's IG story just now ? pic.twitter.com/NIGLSrKTLa — LANY PHILIPPINES (@LANY_PHL) August 19, 2017
We're not sure of the exact timeline of when and how things went down, but it's pretty clear that the two are together, because some time over the weekend, Paul posted a video from backstage as Dua was performing her latest hit and even from the audience!! PLUS! (they are just the couple that keeps on giving, yes we're calling it) The LANY frontman also put up a video on his IG story of the songstress running up to him after performing and giving him a massive hug, by this time you can imagine there are tears in our eyes. There should be tears in yours too, because here's proof:
I guess this is their thing now ? (via Paul's IG story!) pic.twitter.com/bJRZzm6xTT

— LANY PHILIPPINES (@LANY_PHL) August 20, 2017
  AND OF COURSE YA GIRL DUA HAD TO DO THE SAME FOR YA BOY:   
LANY bow! via Dua (watch til the end) pic.twitter.com/b6dHQMto7T — LANY PHILIPPINES (@LANY_PHL) August 20, 2017
Here they are spotted at Tokyo Airport:
August 18 — @pauljasonklein & @DUALIPA at Tokyo Airport pic.twitter.com/V1ysNhnb63

— Dua Lipa Russia (@DuaLipaRussia) August 21, 2017
Just over the weekend too, The Sun mentioned Paul as Dua's boyfriend! No question there. 
And we are all aboard the Dua + Paul ship. RIGHT? Because how could you not? look at them
not to be dramatic but I want this GIF to be replayed on loop at my funeral pic.twitter.com/ZTD1OhWRCK — LANY Chicago (@LANYChicago) August 18, 2017
And although photos of them together have only surfaced recently, the two actually met earlier this year during the band's gigs at the British Summertime in London's Hyde Park. And they've been dating since.
Yep, she is definitely lost in his light and he LHSB. (loves her so bad)
YAAAAS!