It's been a hot minute since we all found out that Taylor was inviting fans to her home and giving them a private album listening session. So, the birth of the reputation Secret Sessions emerged.
Since we only had tweets and photos  then, now we have an inside look from Taylor Swift herself. We have fans dancing, Taytay dancing, fans having the time of their lives and us wondering why we weren't there.
You can see to what lengths both Taylor and her fans have gone through in the video. And our personal favorite, a fan's account sharing what it was like to be there.
"And then she just felt like my best friend. There's no way to describe it."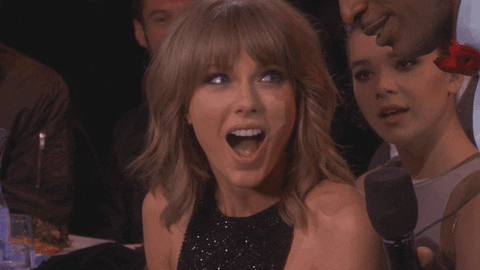 You can even hear Jack Antonoff say, "This is like the best show I've ever been to."
Ultimately, we love what T-Swift is doing. And honestly it's what everybody else should do- surround yourself with people that love and support you. We officially have 5 days left before 'reputation' is available for everyone to get!