Taylor Swift handpicked fans to hang at her Rhode Island home for a private listening party to her full Reputation album, aptly called #ReputationSecretSessions.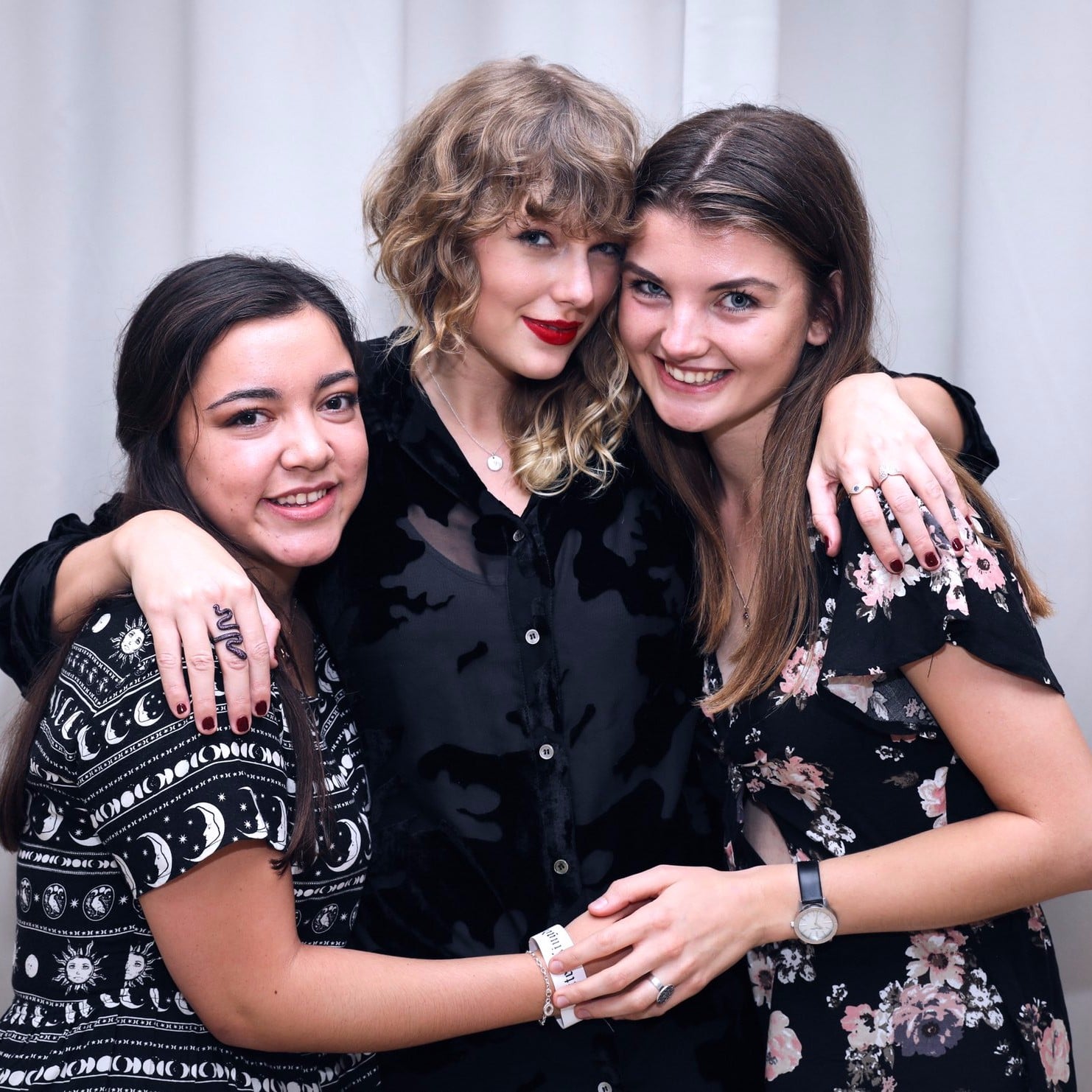 Lucky fans are sharing all the goodies and sharing as much as they can with all of us and it's just making us more excited to get our hands on the album. Sure there's a few more weeks left, but it feels like forever!
In this moment, everything I've ever wanted has happened to me ❤️ #reputationsecretsessions pic.twitter.com/jY7rLvlAxM

— Ashley (@AshSilv13) October 19, 2017
After 10 years, I finally met Taylor tonight. I listened to her album and hugged her. I couldn't be HAPPIER! #reputationsecretsessions

— Kelly McDowell (@kellym228) October 19, 2017
Apparently this is the second secret session, the first one was almost a week ago and was held in the UK! The session last night is Taylor's famous home where she celebrates Fourth of July and her fans got to hang out with her and really share an intimate time together. At least, that's what it seems like from all these tweets!
I MET HER. SHE INVITED ME TO HER HOUSE AND KNEW MY NAME

— HEY TAYLOR (@gingerswift13) October 19, 2017
OK IM BACK AT MY HOTEL

THE ALBUM IS SO SO GOOD YOU GUYS ARE GOING TO SCREAM WHEN YOU HEAR TRACK 5 #droveusofftherhode

— SUMMER RAIN 9.13.17 (@allahtemisia) October 19, 2017

What is track 5!? SO MANY QUESTIONS!!!!!
Fans even got to bring home album goodies and merch from caps, bags and keychains! Look:
I MET HER OMG OMG OMG pic.twitter.com/xD6PoWvZo9

— ALEX MET TAYLOR (@SwiftieAlex) October 19, 2017

Swift has been known to stalk her fans online and recently, Tumblr has increased the singer's follow limit to be able to follow more fans! Such an angel.