Uh-oh, looks like things aren't so charmed between these two former co-stars! Rose McGowan has been in the headlines for months, calling out the industry's predators and fighting for a better, harassment-free environment. She's bravely been dropping bombshells about influential people who she says are part of the big problem.
And even when it comes to a former co-star, she isn't holding back!
During Rose's appearance on Nightline, the actress shared her thoughts about Alyssa Milano, whom she co-starred on Charmed with for five seasons.
Alyssa has been doing a lot of work for the #MeToo movement, which aims to provide a platform and support for all harassment/assault victims.
But when asked if she was proud of Alyssa, Rose said:
Rose said, "I don't like her. I think she's a lie.
Do you think I don't know these people? I'm not looking at this from the outside. I have a lot of experience. I know she's married to a CAA agent [Dave Bugliari]. I do the math. Who's behind Time's Up? CAA. Where do they meet? CAA. Who needs good PR? CAA. Who are part of the pimp problem? CAA."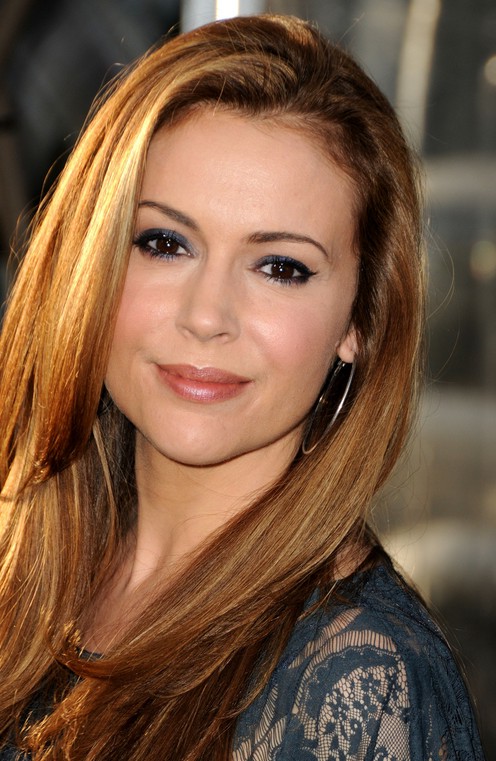 And Alyssa's response? She released a statement, saying:
"I am and always have been completely supportive of Rose and admire her bravery in speaking about her experiences. Everyone is entitled to their own opinions and perspectives, and I cannot speak to anyone else's motivations. My goal throughout the past few months with both #MeToo and the Time's Up movement has been to use my platform to give others a voice so we can all work together to stamp out sexual harassment and sexual assault."