While we're not one to deny my feelings of fan-girling and excitement, seeing this stripped down yet fun vibe for TEACHER was so satisfying.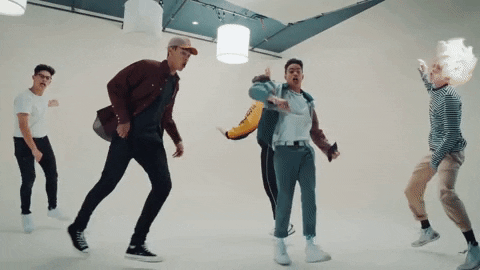 For one, we all know how much we want to see each of the boys have their moment and here they do! And dare we say, we don't know who our bias is anymore? You can see the boys just go at it- all the while, serenading you and dancing too! Don't say we didn't warn you!
So, rock out as you swoon to the super heartmelting voices of Brandon, Edwin, Austin (who has more screen time, and I love it!!), Nick and Zion!

Also, we choose to be all of the aforementioned options in your song.