NBC's "The Voice" just had a monumental finale and people can't stop talking about it.
It was a night filled with stellar performances from musical guests Season 13 winner Chloe Kohanski, Jason Aldean, Dua Lipa, Halsey and Big Sean and Florence and the Machine.
The finalists also wowed the crowd with duets with their favorite artists – Brynn Cartelli harmonized with rising pop star Julia Michaels on a medley of "Issues" and "Jump"; Britton Buchanan shared the stage with Ryan Adams for their rendition of "To Be Without You"; Kyla Jade reunited with Jennifer Hudson (who she previously sang back-up for) and did their take on Queen Latifah's "I Know Where I've Been"; And Spensha Baker took on the female voice for "What If," performing with the hit song's original singer Kane Brown.
After 14 seasons, the reality singing competition just made history by crowning its youngest winner ever – 15-year old Brynn Cartelli. The high school freshman from Massachusetts, with her supple, round voice, beat out the other finalists (Team Blake's Kyla Jade and Spensha Baker, and Team Alicia's Britton Buchanan) for the much coveted top spot. She also won a hefty $100,000 prize and a recording contract with Universal Music Group. Her catchy original single, "Walk My Way," was also smash with the audiences.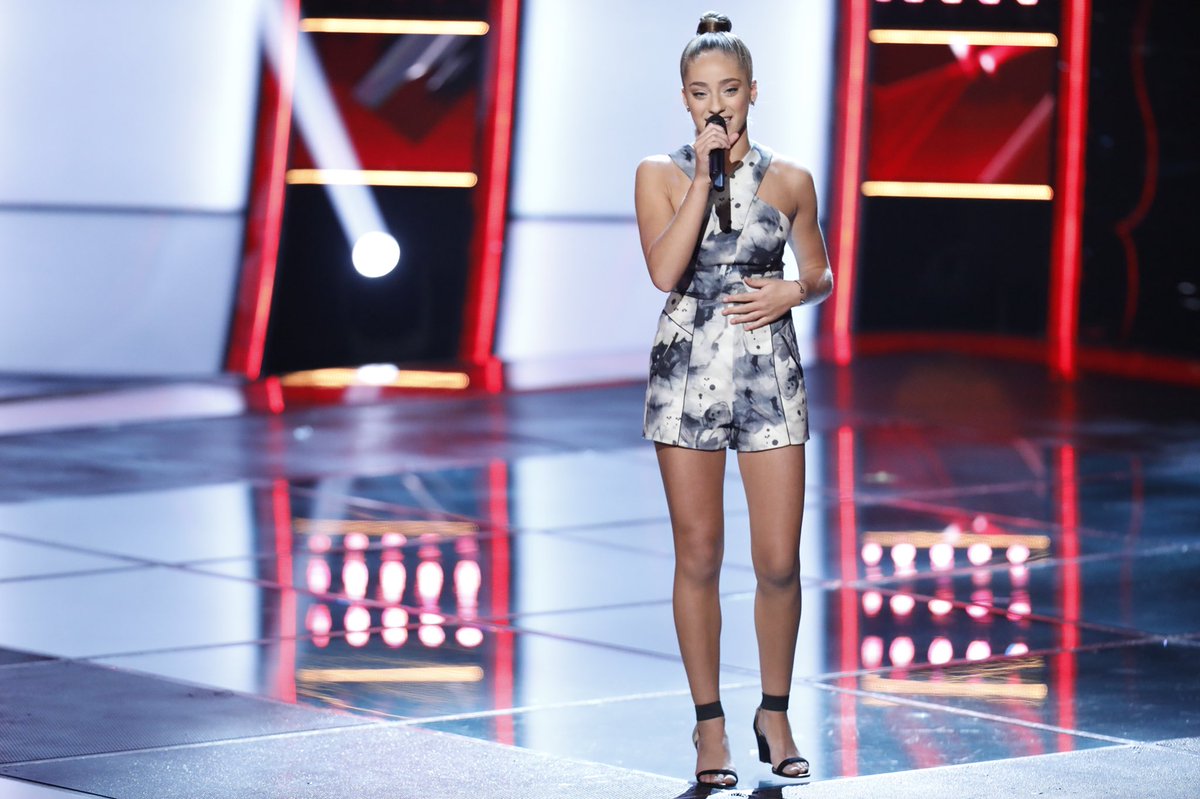 She's been on Team Kelly since the blind auditions, and looks like Kelly Clarkson could spot a star from the get-go. She even told the young singer "I can win with you," when she and Blake were battling to get her to join their team.
Speaking of Kelly, the first-time coach is breaking ground with a lot of firsts! From becoming the first American Idol, she's now the first replacement coach to score a win on "The Voice." She also helped make history with coaching the show's youngest winner to date to the finish line.
That and the fact that she looked absolutely stunning in her floor-length sequined red dress. Everyone was gushing about how healthy, happy and amazing she looked. She later opened up to Entertainment Tonight about her show-stopping look. "I have to shout out my whole glam squad," she told them, and joked, "I literally hired Harry Potter and Spanx, it's all like a sausage."
The proud coach took to Instagram to celebrate the win with Brynn, saying "We did it y'all!!! @brynncartelli is your Season 14 winner of @nbcthevoice! – Team KC."
A great big congratulations to Brynn and Kelly!