John Cena and Nikka Bella has already joined the growing number of couple splits this year.
The two called off their wedding in April – just three weeks before they were set to walk down the aisle. And, now, we're getting more than just a peek into their relationship as E! reality show "Total Bellas" reveal more wedding drama leading up to their since-canceled big day.
One of those is how Nikki jumped the gun and made a decision involving John, without John. After she had the chance to think about it, she felt that she crossed a line, and opened up about it in (their show's) confessional, saying she "kind of feel[s] silly" for telling Cena's friend Rob that he had the gig.
So, what "gig" are we talking about?
In a preview of this Sunday's (May 27) episode of "Total Bellas," Nikki dropped a bomb on John when she admitted she kinda already told his best friend, Rob, that he would be the Best Man at their wedding.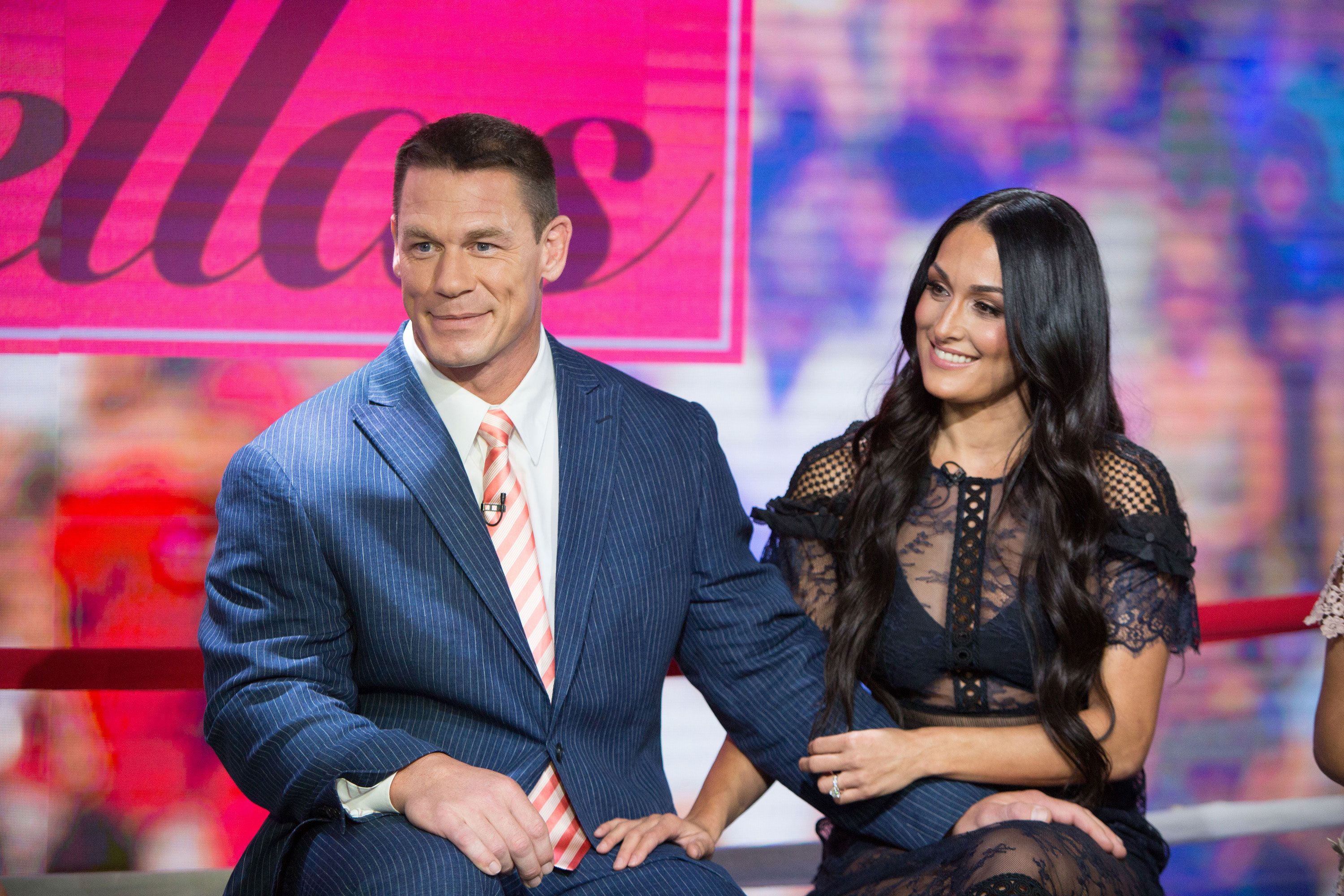 "I may or may not have kind of jumped the gun and told Rob that he's your best man," she told her then-fiance.
Uh-oh! The Best Man thing is a pretty big deal for guys…
Nikki tried to downplay it, saying, "It's not like I gave them a gift and I was like, 'Hey it's official.' I just said you'll be John's best man."
"That's pretty official to me, saying that they have the job, right?" a frustrated John countered.
But he seems to be handling it like a pro. "This is no time for us to argue. This is a big thing for us, so I'll just tell you what's happened so far," the WWE Raw wrestler told the brunette beauty. "You took that choice away from me and you took that meaning of me telling them."
Moving forward, John asked her to: "One, let me know if you're making a decision on my behalf, especially one that directly affects me. And two, for God's sake, be honest with me."