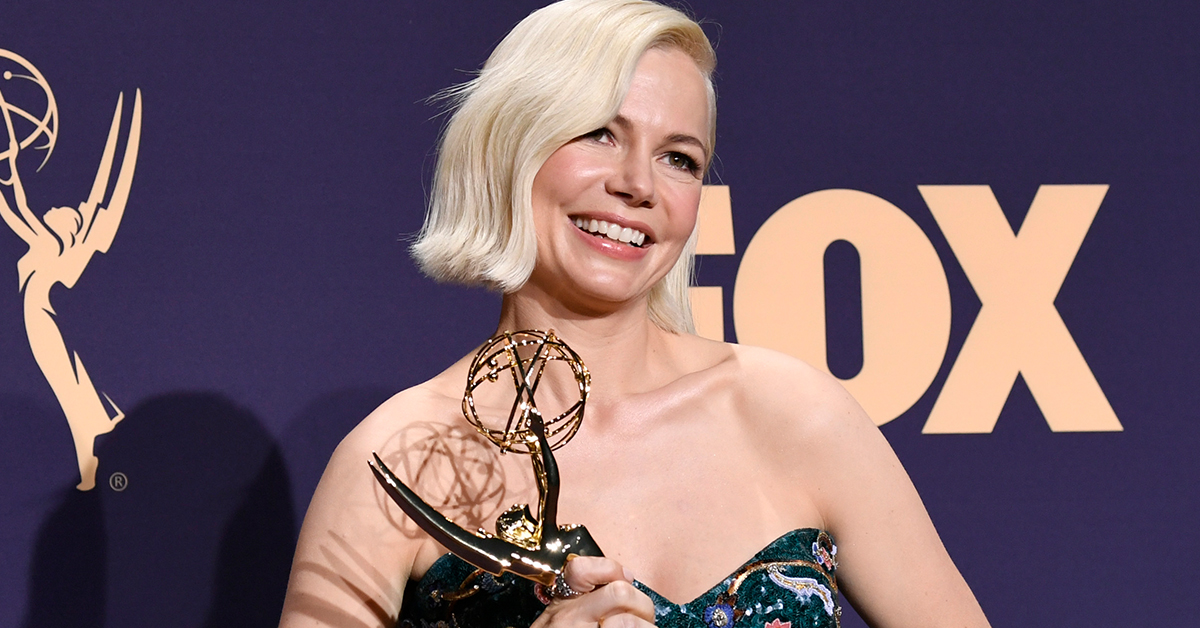 Michelle Williams has a lot of exciting changes coming in 2020!
Before the year ended, reports came out that the Oscar-nominated actress is engaged – and expecting! People and Entertainment Tonight both report that Michelle and her new fiancé, Tony Award-winning director Thomas Kail, are expecting their first child together, and he totally put a ring on it.
The two previously worked together on the series Fosse/Verdon, which won Michelle an Emmy for Best Actress. According to People's sources, Michelle's 14-year-old daughter, Matilda, whom she shares with the late Heath Ledger, played matchmaker.
Their reps have yet to comment on the reports.
Michelle was previously married to musician Phil Elverum. They tied the knot in a secret ceremony in 2018, but went their separate ways in April 2019.
After the news broke, it appears some people got a bit confused as to which Michelle Williams is gearing up to tie the knot and has a bun in the oven.
Former Destiny's Child member, Michelle Williams, went on Instagram Stories to clear things up – and congratulate the newly engaged couple.
"A few comments are tricking [sic] in and of course I had to google to see what was goin on!" the 40-year-old gospel singer wrote. "Congrats are certainly in order but for #dawsonscreek #fosseverdon #brokebackmountain #greatestshowman #manchesterbythesea 'Michelle' Ok bye."
In other engagement news…
Wilmer Valderrama kicked off the new year with some ecxciting news – announcing his engagement to Amanda Pacheco!
The NCIS star has been dating the model for almost a year now – she was his date to Joe Jonas' and Sophie Turner's wedding in France last June.
Wilmer previously dated Lindsay Lohan and Mandy Moore and was in a relationship with Demi Lovato for six years before calling it quits for good in 2016.
BUT it seems some "Dilmer" fans got pretty upset about fast the whole proposal thing went down – and weren't so thrilled about the news.
"I know Demi wanted that proposal from Wilmer after 6 years and now he proposed to his girlfriend after a year. That man ain't right for doing my girl like that," one fan wrote.
"Wilmer dated Demi for 6 years, but gets engaged to someone who been with him for not even a year," one person tweeted.
"im not mad….. just that demi was for so long with him and when she said several times that she wants to marry wilmer he ignored her and now with his new gf that arent even together for a year-" another shared.
The thing is, Demi and Wilmer broke up FOUR YEARS AGO – which is what other fans are pointing out.
"demi and wilmer broke up 4 years ago and her stans are so mad he proposed to his current girlfriend LMAOO y'all ok????" one Twitter-user wrote.
The engaged couple's famous friends are showering them with lots on social media.
Marlon Wayans wrote, "All growed up. Congrats brother."
Eva Longoria added, "👏🏻👏🏻👏🏻👏🏻👏🏻👏🏻👏🏻-ahhhhhh!!!!!"
Gabrielle Union wrote, "Congrats!!!!"
Avril Lavigne commented, "❤️❤️❤️❤️❤️ LOVE!!! Congratulations,"
Rosario Dawson shared a series of heart emojis.
Congratulations to the happy couples!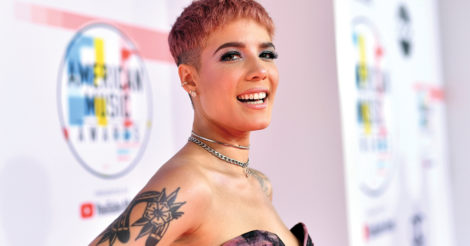 Halsey was just trying to defend her new music from a negative review – but ended up having to defend herself for a whole lot...
Read Full