Scarlett Johansson looked stunning in a burgundy ombre gown as she walked the red carpet of the Met Gala. More than that, she stunned everyone with who she wore – the custom gown was by Marchesa.
Scarlett is a vocal supporter of the "Time's Up" and "Me Too" movements, so choosing Marchesa sparked some controversy. You see, luxury brand Marchesa was once a celebrity go-to for red carpet events. But the brand, founded by Georgina Chapman and Keren Craig, lost its popularity when sexual harassment allegations against Harvey Weinstein broke out.
Georgina is Harvey Weinstein's ex-wife. She split with him following the allegations. But the Marchesa brand got caught up in the scandal when Hollywood stars claimed they were pressured by the movie producer to wear the label at red carpet events.
Now, the "Avengers" star is putting an end to the brand's red carpet blackout. According to Variety, Scarlett approached the designers months ago about dressing her for the Met Gala.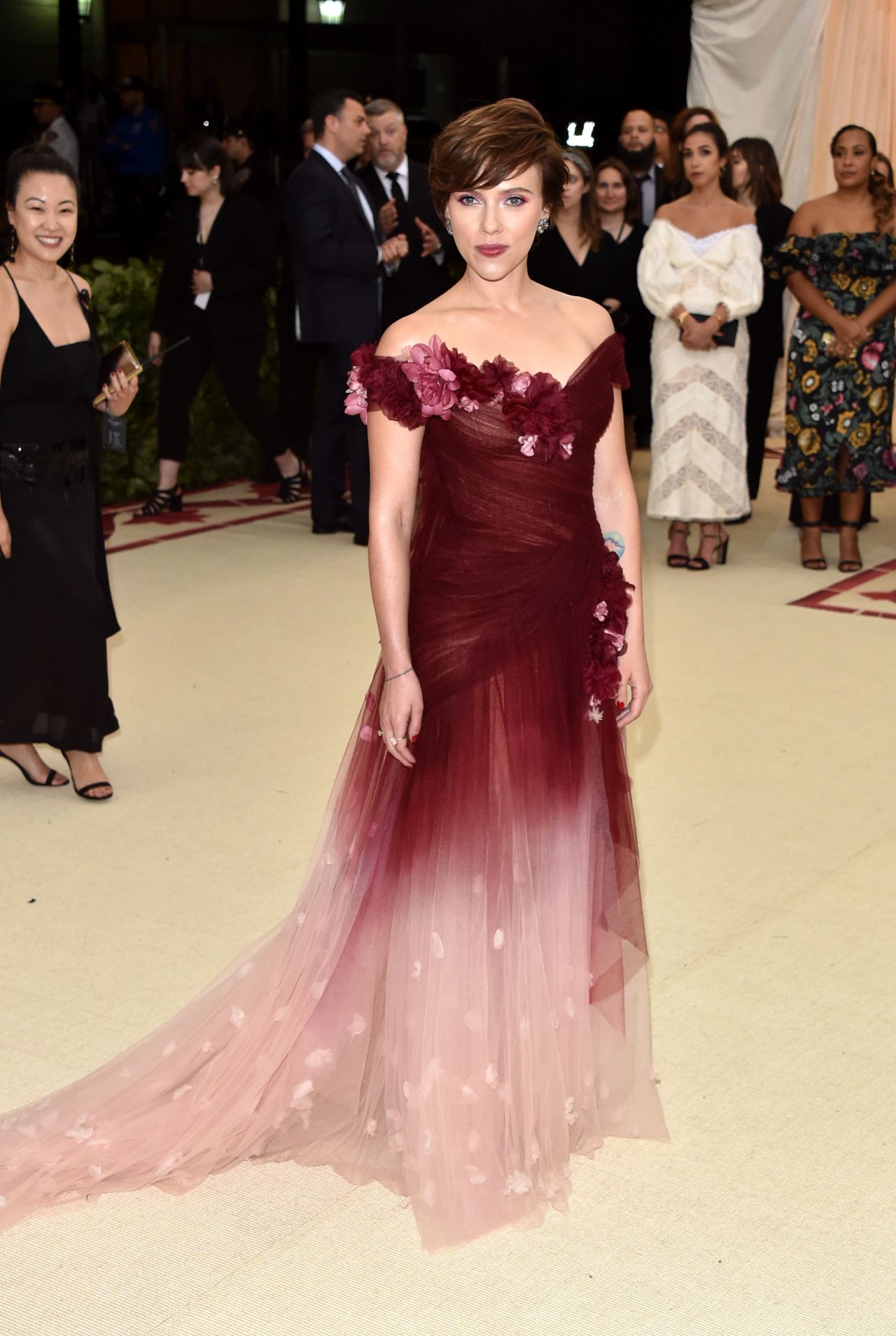 In a statement about her bold choice, Scarlett said, "I wore Marchesa because their clothes make women feel confident and beautiful, and it is my pleasure to support a brand created by two incredibly talented and important female designers."
Marchesa expressed their gratitude in a statement saying, "We are truly honored that Scarlett chose to wear Marchesa for the Met Gala. She is an amazingly talented actor who has incredible style and presence. It was wonderful to work so closely with her in creating this custom look."
---